Jay Holtslander
---
Co-founder, Vice President
In 2013…
Jay Holtslander and co-founder Tam Kbeili created a software development school. Being a PCTIA registered Institution, it was the first legitimate school of its kind in Western Canada. Drawing inspiration from similar training facilities in the US and eastern Canada, Jay and Tam set out to create a business to cater not just to those looking to learn new skills, but to the employers who sought new talented developers.
About CodeCore
CodeCore Developer Bootcamp is an intensive in-person training program in professional web development which runs for 8 weeks at a time, 5 times a year, out of Vancouver, B.C. Canada. They are known as "Bootcamps" due to their high intensity and fast pace which is designed to get students up to speed with the skills required and into jobs as fast as possible. CodeCore itself is lean and agile and able to adapt it's curriculum quickly based on the input of employers.
CodeCore works with some of the biggest names in the industry. Great companies such as Samsung, Amazon, Hootsuite, Sage, and BMC have formed partnerships with CodeCore, and organizations such as Simon Fraser University, and Canadian Women in Communications have also built relationships with us.
In addition to working closely with industry partners for Grad placement opportunities and sponsorships, CodeCore also works with Government agencies to train those that are unemployed due to skills gaps and fill jobs through Service Canada and WorkBC.
Students attending CodeCore hail from all over the world. Nearly 35% of student applications come from those residing outside Canada and are attracted by not only CodeCore's career boosting potential, great value, and student perks like discounts on Apple Hardware, but also the beautiful city itself that we call home.
CodeCore's Instructors are carefully selected from some of the best our city has to offer. Sourced not just for their knowledge and experience in their field but more importantly for their teaching ability. Our Instructors and their curriculum are overseen by our Senior Educational Administrator who holds a Masters degree in Education as well as the Private Career Training Institutions Agency of British Columbia. Guest speakers from great local tech companies such as Payfirma, Fundrazr, Ethical Deal, and Lemonstand are frequently invited to speak with students, and Mentors are sourced from our city's pool of talented developers.
CodeCore Developer Bootcamp is a program of TamTon Training Inc. which is recognized by the B.C. Ministry of Advanced Education as a PCTIA Registered, Certificate granting, fully insured, Institution.
The Campus
CodeCore operates out of a 6000 sq. ft. recently renovated campus location in the heart of Downtown Vancouver. The campus is located in the heart of historic Gastown which is home to many Vancouver tech companies, and conveniently located next to the city's Skytrain system and many other amenities including, food, shopping, entertainment, and parking. CodeCore has also strategically aligned itself with many service providers in the area to ensure students have adequate access to accommodations, student discounts on food, and parking.

Jay at CodeCore
---
His responsibilities
In true startup fashion…
For the first 10 months of the business Jay worked long hours 6-7 days a week, wearing many hats while getting CodeCore off the ground.
It was not uncommon to find him assembling new office furniture in the evening when teaching the next day, or running out to pick up new printed marketing materials in between meetings with industry partners.
Below are just some of the things that Jay was primarily responsible for at CodeCore.
Business Development
Partner relations
Student housing sourcing
Market Research
Business processes development and documentation
Business Strategy
Competitor Analysis
Career services
Hiring partner sourcing
Partnerships
BCTIA
Vancouver Economic Commision
WorkBC
Apple Education
Simon Fraser University
Linkedin Education
The Next Big Thing Foundation
Futurpreneur
Canadian Women in Communications
BBB
AirMiles
FinanceIt
RCMP / Canadian Forces
PCTIA Liaison
Student records & maintenance
Course registration
Accreditation point of contact
Student Intake
Interviews
Financing
Application processing
Student housing
Hiring
Staff
Instructors
Job postings
Marketing
Facebook Ads
Google Adwords
Company Knowledge base (wiki)
Authoring and maintaining company's Knowledge Database
Creative Director
Corporate branding
Interior design
Graphic design
Web assets
Video production and editing.
Website
v1.0.0
Blogging
v2.0.0
v2.5.0
Social Media
Twitter
Facebook
Linkedin
Pinterest
Google (Maps, YouTube, Plus, GApps Admin)
Instagram
Yelp
Teaching
Curriculum development
Instruction
Web Fundamentals course
HTML
CSS
Rails Bootcamp
HTML
CSS
HAML
LESS
SCSS
UI/UX
Tools, methodologies, and others
Event organization
CodeCamp
Concept (Dec 2013)
Teaching assistant sourcing
Web presence.
Design
Instruction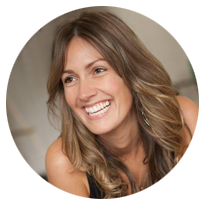 I had the pleasure of partnering with Jay and CodeCore with TNBT for CodeCamps, a charitable event series whereby we educated over 500 kids and teens how to code. CodeCamps were full day productions, all education provided by Jay and his staff of experienced educators. Kids were taught HTML, CSS and Ruby and it was an incredible success.

Jay's support was a driving force behind bringing CodeCamps together – he jumped right in with the kind of positive "get things done" attitude it takes to create big impact on tight timelines and budgets.

Since then, I have also put many of my Fellows through Jay's CodeCore coding technical dev courses and they came back with rave reviews. I look forward to continuing to work with Jay in future!"
Meredith J. Powell
Co-Founder, The Next Big Thing Foundation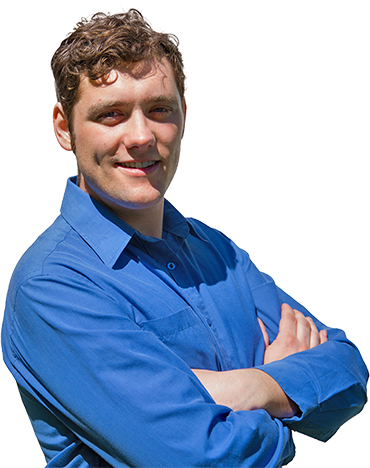 "In 8 weeks at CodeCore I learned skills that took my friends who are professional software developers years to acquire. Without CodeCore I highly doubt I would have been able to learn what I needed to become a serious contender." - Kelsey Hannan, Student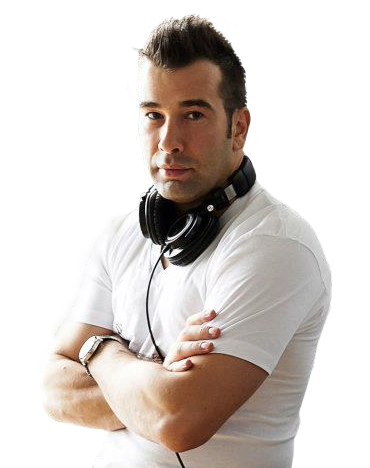 "CodeCore gave me the tools and skills to build a real, automated business selling digital goods. With the knowledge I gained, I was able to build something I am proud of that has real-life applications." - Michel "Mikas" Anguelov, Student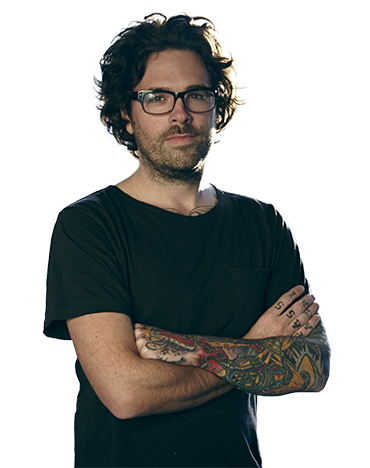 "As a DevOps person that was looking to switch careers and fast track into development, CodeCore was exactly what I was looking for. I now have all the skills necessary to enter the fast paced world of web development, and even more, after taking the CodeCore Bootcamp I now have the confidence!" - Josh Davies, Student
In 2015…
Jay Holtslander stepped down from his role as Vice-president of CodeCore. He remains on the advisory board as he moves forward to the next challenge.